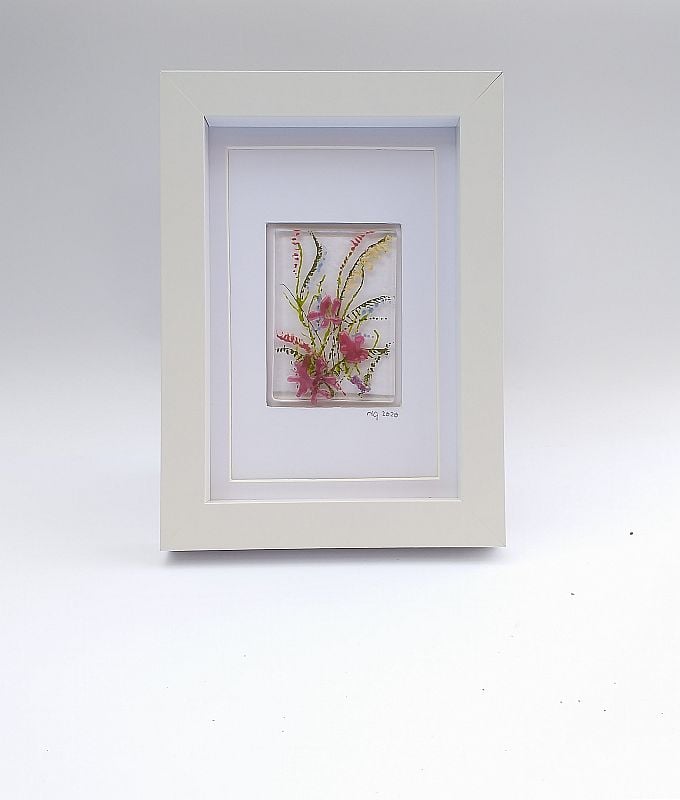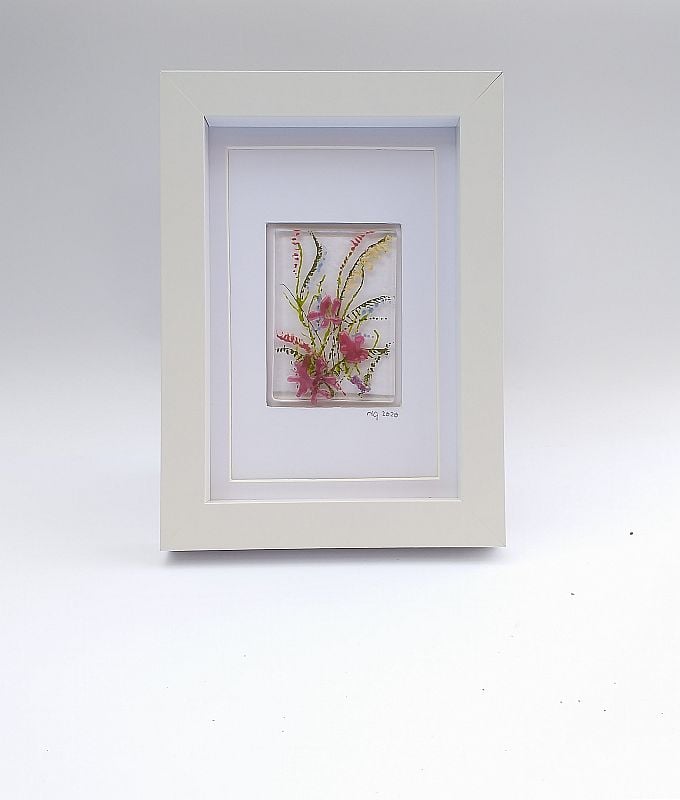 Wild Meadows with campion
£22.00
On a summers day, the flowers look as if they are dancing when the breeze ripples through them
Each piece is lovingly designed and hand crafted in the North East of Great Britain.
To make this design, I will draw the flowers, cut stencils, fire the flowers, attach them to the flat glass and fuse the design.
Due to the manufacturing processes involved, the colour and design represented can change slightly, as each piece is unique.
Height of frame ~ 21cm ~ width~15cm, height of glass~ 7.5 cm length of glass ~ 6cm.