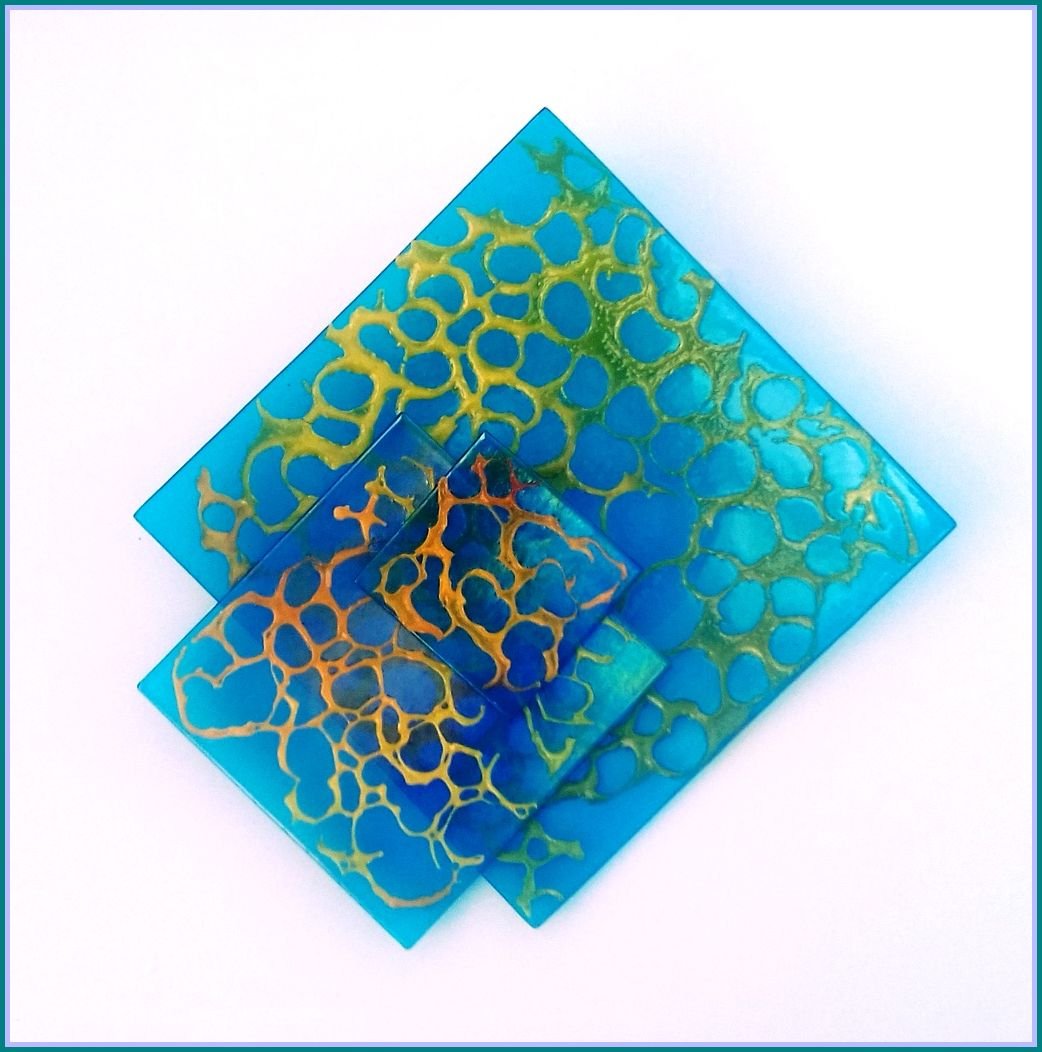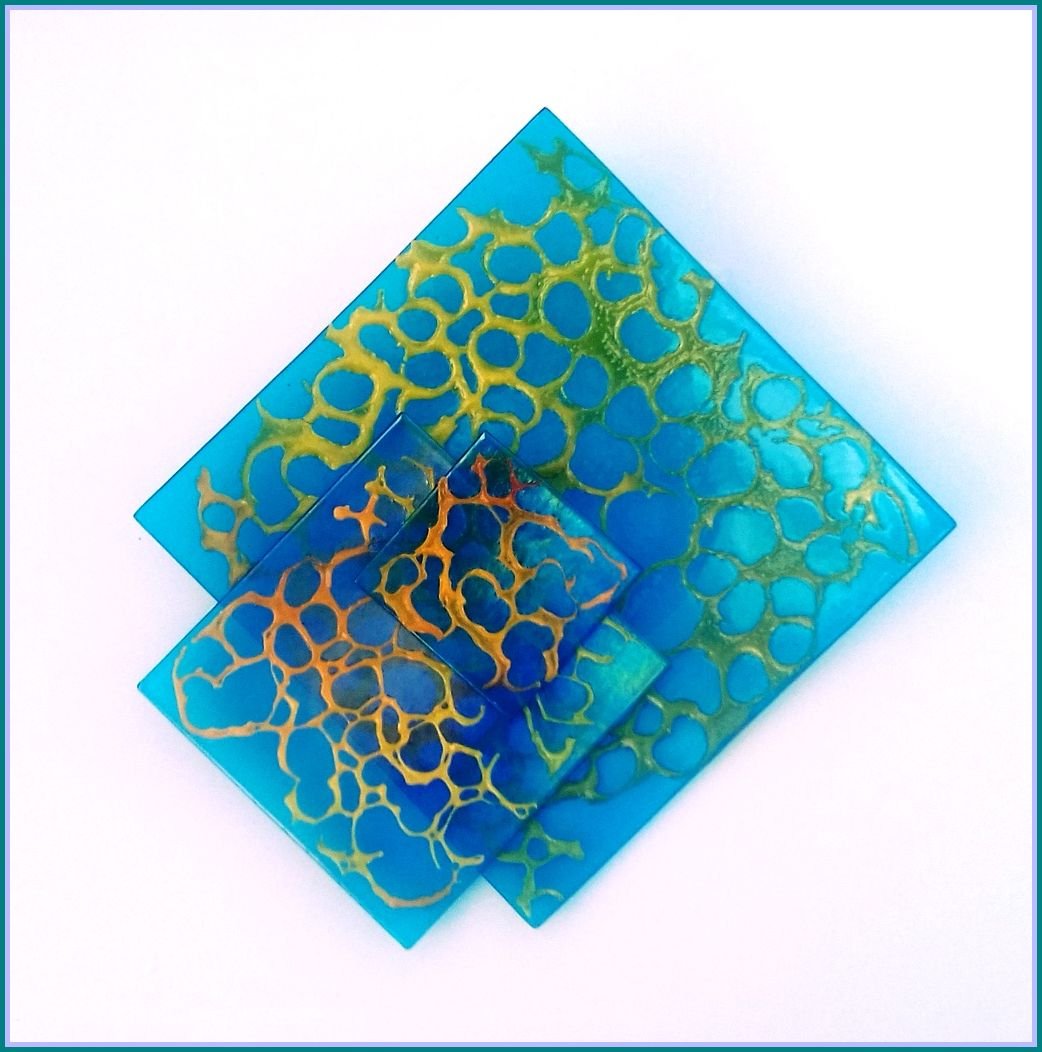 Sparkling shore Irridescant Turquoise Size mini
£8.50
On a sunny day, the Northumberland coast is heaven. The sea is a deep azure, which fades as it approaches the shore, where it ripples in to kiss the sand.This plate curves gently to a circular base.
Each piece is lovingly designed and hand crafted in the North East of Great Britain.
To make this plate, I create the wave effec by creating a sheet of powdered glass design that graduates in colour, which I then attach to the irridised flat glass and fuse the design. It is then fired again to shape it, and will be cold worked.
Due to the manufacturing processes involved, the colour and design represented can change slightly, as each piece is unique.
Medium 11 x 11cm.